ChAMPS
CHAMPS (Childhood Autism Multidisciplinary Private Service) is a multidisciplinary team specialising in the assessment of Autism and other developmental disorders in childhood and adolescence. CHAMPS provides a streamlined comprehensive assessment in two 3-hour sessions with a paediatrician, clinical psychologist, neuropsychologist, speech pathologist and occupational therapist.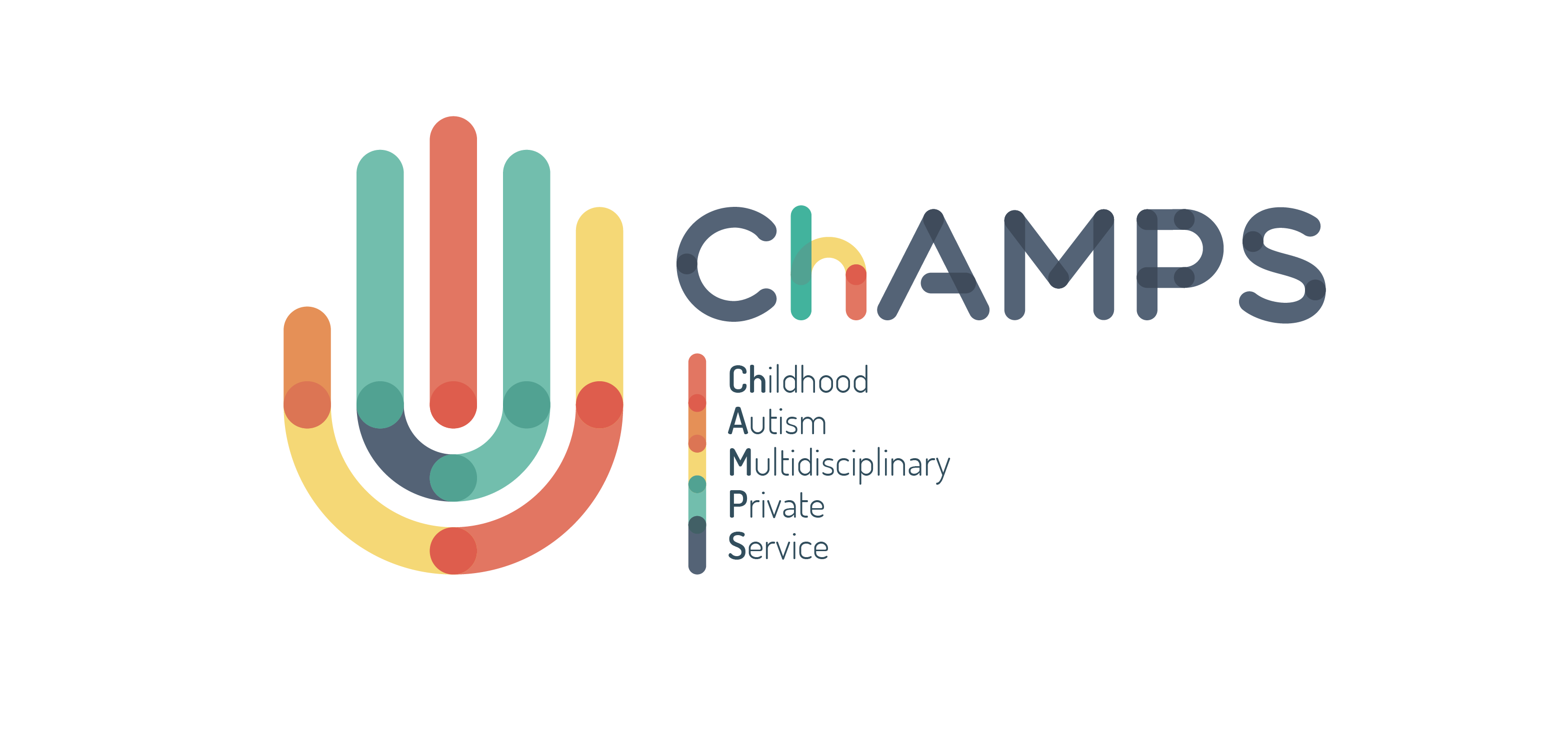 About ChAMPS
ChAMPS believe in providing a service that is first and foremost, neuroaffirming. That is, understanding and celebrating the unique differences of each individual and using this understanding as a basis for recommending supports and therapy that may assist the child and family to live happy lives. A multidisciplinary team can provide a thorough assessment from different perspectives and this leads to a more comprehensive understanding of each individual so that the best and most helpful recommendations can be made for ongoing support.
ChAMPS clinicians use gold standard measures of Autism (ADOS-2 and ADI-R) along with cognitive/neuropsychological tests (e.g. WISC V, WIAT III, CPT, etc.), speech and language assessments (e.g. CELF) and occupational therapy assessments (sensory and developmental functioning tests) to ensure an accurate understanding of the child's strengths and difficulties is ascertained and a diagnosis is reached. This assessment is completed at the Kids Clinic in Corrimal over two consecutive weeks (2 x 3 hour sessions) so that parents do not have to drive around to various professionals in different locations. The ChAMPS assessment eliminates the difficulties with communication between independent clinicians and ensures a fast turn around for the final Assessment Report (2-3 weeks).
Professionals include:
Paediatrician (if required)
Clinical Psychologist
Neuropsychologist
Occupational Therapist
Speech Pathologist
What's involved in a ChAMPS Assessment
Referral
Referral
While a referral is not necessary, it is preferred and will enable Medicare rebates for the ChAMPS assessment. You do not need a referral prior to booking the assessment. Our ChAMPS coordinator will explain what type of referral you will need.
Assessment
Assessment
The ChAMPS assessment will take place across two sessions (3-4 hours in length) over two consecutive weeks. Standardised assessment measures will be administered and the results will be interpreted and discussed amongst the team to come to a consensus about diagnosis.
Recommendations
Recommendations
At the end of the assessment, feedback will be provided to the parents and recommendations will be discussed. An assessment report will be finalised and sent to the parents within 2-3 weeks of the last assessment day.
What to expect
Book a ChAMPS Assessment
Call our Client Engagement Team (02) 9139 0126 and request a ChAMPS assessment. Our ChAMPS Coordinator will contact you to arrange the appointment and what is required to proceed.
Assessment Day 1
On the first day of assessment the child and parents will be greeted by our friendly staff and the child will begin with some games and puzzles to assess cognitive abilities by our neuropsychologist, followed by a play based assessment (ADOS-2) with our clinical psychologist. Meanwhile, a developmental interview (ADI-R) will be completed with the parents.
Assessment Day 2
On the second day of the assessment the child and parents will return and the child will be seen by the occupational therapist and speech pathologist. The parents will be interviewed further by the clinical psychologist and paediatrician. All clinicians will consult and come to a consensus on diagnosis that is then fed back to the parents at the end of the session.
Receive report
ChAMPS will provide a thorough and comprehensive report within 2-3 weeks of your last assessment day. This report will outline the findings from the assessment, conclusions, diagnoses, and treatment recommendations. This report can be used to access NDIS funding if applicable.
Our Approach
Compassionate thoughts. Compassionate words. Compassionate heart.
Compassion is an essential aspect of wellbeing. There are many wonderful ways to cultivate compassion. At Marsden Psychology, we aim to create a safe and caring space for the community, guided by our clinical training and experience.
Ready to see a psychologist?
There can be lots of questions that come up when you're trying to make a decision about whether to see a psychologist. If you have a question that we haven't answered in our FAQ, please don't hesitate to get in touch. You can call us on (02) 9139 0126 or email info@marsdenpsychology.com.au . Our friendly support team will get back to you within one business day.